Leo T.Fong Bio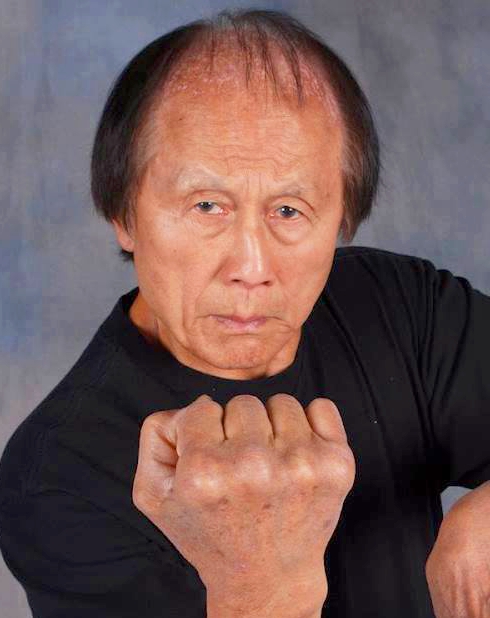 Fong came into this world in 1928 in the Xinhui district of Jiangmen, a city in the Chinese province of Canton. As was typical for Asian immigrants, he and his family were imprisoned for a while upon their arrival in Seattle, Washington when he was five years old.
The family crossed the country to Chicago after Leo's release from prison in Seattle. His father had been promised a job at an uncle's restaurant in Chicago. Richard, Leo's dad, worked at the restaurant for a while and saved up enough to buy a little grocery store in the sleepy Arkansas town of Widener.
He went home to inform his dad about the racist comments he had heard at school, but then he had to deal with more racist comments, a brawl broke out at school, and a teacher wrongly penalized him. He purchased Barney Ross's The Fundamentals of Boxing when he was twelve years old. In order to protect himself from bullies, he read the book cover to cover.
About the time he turned 15, he started boxing. His amateur record was 18-7, and he had a devastating punch. Not only did Fong have extensive knowledge of the American amateur boxing curriculum, but he was also highly skilled in weight training. Bill Pearl, a professional bodybuilder, was a friend and a pupil of his for a while.
Judo and Jiu Jitsu were his first forays into eastern martial arts in the '50s. Wei Kune Do is his own style of martial arts that he developed after years of studying and practicing many systems.
He sparred with the legendary martial artist Bruce Lee since he was friends with Lee. The cover of Black Belt magazine's 10th anniversary edition featured Fong. It was organized by Bruce Lee. Although Fong was hesitant to go on the cover at first, Lee eventually convinced him to do it. Lee told Fong that it would be awesome to have a preacher and a martial arts master on the cover when Fong asked him why.
Best Books by Leo T. Fong
Sil Lum Kung Fu: The Chinese Art of Self Defense
Choy Lay Fut Kung-Fu: Chinese Art of Self-Defense
SOUL FOOD FOR TOUGH TIMES – THE SECRET OF INNER STRENGTH
If the principles presented here are put into practice, this book will positively affect those who read it.Martial artists on a path of self-discovery who are looking for meaning in their lives may benefit from this. It gets to the very heart of things. By reading and putting the advice in the book into practice, one will undoubtedly be able to overcome obstacles and achieve greater self-actualization. When you do this, you will be better able to conquer obstacles. To keep moving forward, we all need affirmation every day. Here it is: "SOUL FOOD"! (Whose remarks are these? They appear on the back cover.) The book is in new condition, with a softcover cover that shows some light wear and tear. 140 motivational pages. **** Since 1977, we have sold thousands of books all over the world! You may shop securely and confidently on OUR Amazon sites.
7 Principles of Healing
Karate and Judo: How to Play the All-Star Way
Most Popular Movies and TV Shows With Leo Fong
Hawkeye 
(1988)
A botched cocaine investigation in Las Vegas leads to the death of Hawkeye's colleague. Next, he's paired with Charles, an officer with a suave demeanor who challenges his traditional Texas cowboy values. They team up and venture into the city's seedier alleys in search of the killers, willing to break the rules if necessary.
Machete Maidens Unleashed! 
(2010)
Little people who kick karate! Papier mache beings! Hot girls wielding knives! There was everything in Filipino genre films from the 1970s and 1980s. The Philippines was a paradise for exploitation filmmakers thanks to its low-cost workforce, beautiful natural settings, and lack of health and safety laws. Their rebellious films quickly became a global phenomenon, flooding drive-in theaters with a deluge of trash. Finally, Mark Hartley's (NOT QUITE HOLLYWOOD) Machete Maidens Unleashed brings attention to the often-overlooked Manilla drive-in filler genre! Here is the whole lowdown on a distant backlot where stunt men were cheap, narrative was old news, and the makeup artist was hot! Unleash the Machete Maidens! includes interviews with a plethora of critics, actors, crew members, and cult movie greats including Roger Corman, Joe Dante, John Landis, Sid Haig, and Eddie Romero, all of whom have incredible stories to tell about making movies without money, rules, or, most of the time, clothes. Get ready for an endless stream of Filipina femme-fests, brought to you straight from the Pacific jungles by means of the critics' trash cans!
Pact of Vengeance 
(2022)
Now he owns a car body business in the rough inner city, Zian, played by the legendary Leo Fong, a former special forces commander. "The Black Roses" are a vicious gang of punks that have recently taken over the inner city and are collecting "turf money" from businesses. The Black Roses attack Zian's granddaughter and abandon her for dead after he refuses to follow the gang's demands. With all other options exhausted and the gang's influence growing, Zian summons his former special forces unit, "The Obliterators," to exact their personal kind of retribution.
The Home Song Stories 
(2007)
In the 1960s, Rose, a Shanhainese singer who sang in Hong Kong nightclubs, marries an Australian sailor and moves to Melbourne with her young children, a son and a daughter. She starts a downward spiral of dependency and desperation once her innocence is stolen, all in an effort to start a family for her and her children. Her affair with Qi, a Hong Kong illegal immigrant, is the last straw. Through her son's eyes, we see the mother's journey, which exposes harsh realities about being human, loving one's family and oneself, and the cost of maturing.